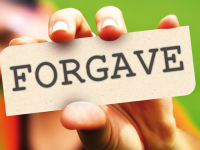 I wanted to follow up with some wonderful benefits that you can experience in your everyday life should you choose to release the emotional pain of sitting in unforgiveness. The process of forgiving is un-going, imagine if you were holding unto some emotions from your childhood it would certainly take a process to truly let that stuff go. It is not a quick fix process so be patient, gently and loving with yourself! Letting go of the grudges and bitterness can make way for compassion, kindness and peace.
So what are some of the benefits of forgiving someone?
Forgiveness can lead to:
1. Healthier relationships
2. Greater spiritual and psychological well-being
3. Less anxiety, stress and hostility
4. Lower blood pressure
5.Fewer symptoms of depression
6. Lower risk of alcohol and substance abuse
To embrace and experience these benefits and much more in your life reach out for support contact H.I.P. coaches,visit your Masterminding group or Spiritual Center….Begin the process of your healing…..
Come out on April 22nd at Ayama Yoga Center (www.ayamayoga.com ) at 2pm to explore Forgiveness: your ticket to healing…Registration available on website.