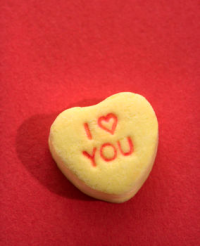 In this weeks' meditation we spoke about LOVE. The power word that so many of us interpret in many different ways. In 1 Peter 1:22 we read "having purified  your souls by your obedience to the truth for a sincere brotherly love, love one another earnestly from a pure heart."
Sometimes in our lives we are stuck with pain and sorrow by something someone has said to us or about us. We may become broken-hearted by the loss of a person or a failed relationship. We may experience circumstances that leave us heavy-hearted and unable to love. However it is important to know these experiences are opportunities for growth and evolution in our ability to love no matter what we may be feeling in the moment. If we don't know then I suggest that we open to the possibilities of what if…..
When we can allow ourselves the freedom to love in the midst of the storms of life, we are strengthened beyond anything we could have imagined. Our spiritual growth burst forward in these moments of life. When we feel we cannot possibly continue on, we lean into the power of God's love to carry us in the dimensions of love that God has set forth into our lives. We are reconciled by the Divine Creator, rising from our knees and opening our hearts to the love of God, to propel us into realms of loving once thought impossible.
Breaking free from our pain and sorrow we implement a new found love that comes from the power of God. All we need is the willingness to love no matter how hurt we have been or how much sorrow we have felt. The willingness is the key to transcending these feelings. We must cultivate the unconditional love within us and break free from the confines of the material world to live in the field of spiritual love that is ALWAYS guiding us.
Let us use this day to become stronger in LOVE by laying down our heavy burdens caused by not forgiving and the grudges we have been carrying around for a lifetime. Give "willingness" a try and open your heart to the healing agent of unconditional love. Allow its power to strengthen our joy and peace. We must choose to walk as love warriors, loving everyone and every experience.
Affirm: I let go of all my pain and sorrow to rise up and love others as I would want to be loved. I am strengthened and grow strong in love.