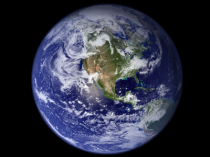 "Find the place where your greatest love meets the world's greatest need. Ask yourself – what is it that you love? and are you certain it will serve other people?" – Tom Sawyer – Advice to his daughter, Diane.
We continue to take nuggets into our Tuesday noonday meditation as highlights for us to ponder. This week we continue with the spiritual faculty of LOVE. The quote says, "what is it that you love?" Not, "who is it that you love?" Sometimes we are so busy looking for the who we totally forget about the what. This is an important questions because when you find the what and begin embracing it, you'll find what moves you into a new inner Universe and it will move you into your outer purpose, that divinely integrates through the One.
What is it that wants my love, is a great question to take into meditation and let the answer be revealed. It may not happen after one meditation, but if you stick to it, the question will be answered and a brand new journey will begin. When that certain something stirs within you and you give yourself to it, you won't have to find your greatest love, it will find you. This love will always be something the world is looking for. The only thing required of you is to find that the what that you love is to BE the love. To be the love, find every place within you where there are any hints of us verse them consciousness and rid yourself of it.
You must become aware of your moments in love. Rid every place within where complete forgiveness hasn't been fully embodied. There will be no mistaking it when complete forgiveness occurs because the ultimate experience of freedom will take place within you. It will feel like you've been cleansed from the inside – out. The love that you are will bring about purpose, passion, inspiration, insights and revelations and you'll fulfill the love the world has been looking for. You won't need courage for the love that's calling you as you express the love the world is looking for, you will embody the courage to do so. You won't even need reassurance that your love serves other people because the experience itself will reveal the love you're being.
Affirm: I totally and completely embrace the love for everything and everyone that still needs forgiveness. Infinite support comes to me with ease and grace for what it is I love.