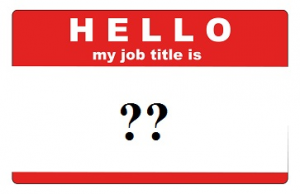 "You are not free to choose the curriculum, or even the form in which you will learn it. You are free, however, to decide when you want to learn it" – ACIM
In the moments of clarity and remembrance of our true identity we tap into the awareness that there is really only ONE job and this job is to TEACH. We are all teachers!!It is in this same moment of great learning that we understand that all things, events, encounters and circumstances are helpful. For without these experiences we will have nothing to TEACH. Let me suggest to you some foundational thoughts about this role of teacher. The teacher I speak of is one who teaches through demonstration, one who understands that from demonstration others learn and ULTIMATELY ponders that the teacher and the learner is the same YOU.
Teaching is a testimony to what you say you believe about yourself and this friend is the true test. Just ponder for a brief moment "what are you teaching now?" Is your current vocation the call of your soul? Is your current vocation in service to humanity modeling to others an atmosphere in which the ONENESS of all is the lesson being shared? When I think of someone that truly stood in their vocation I think of Daddy. My grandfather, a man of depth, courage and strength. His voice vibrates I believe from somewhere else. He roared in voice and body movements when he spoke of the things he was passionate about. An orphan at age 13, he educated himself to the High School level. He was a true Entrepreneur starting many ventures but he was most vibrant when he built the Jamaica Workers Union that supported individuals in the rural areas of the island.
One of the things that intrigued me about Daddy was the people who hanged around him. Leaders and scholars who studied in Cambridge London came to sit at his feet. They wanted to be of service in the Union as Delegates. When Daddy entered a room no one knew his story for truly he tapped on the words, stamina and poise of Spirit. Daddy loved his role to the very end of his time here. There were days when I drove with Daddy to the areas of no lights or water, where individuals signed their names with an X. All the while in a car that had no floor. Daddy had his shadows in spite of walking so astute. His relationship with alcohol was one shadow. It is in continuous pondering of daddy's life (his teaching to me) that I trod towards the higher call of my soul regardless of my story. I now know that my learning experiences will always present themselves as I must learn more and more about the new direction as I teach it. We will expand into new territories all the time learning and teaching simultaneously if we remain poised in Spirit.
You are not free to choose the curriculum of LOVE, PEACE and JOY for this is who you are; you are however free to decide when you want to learn / express it. START NOW, right where you are and allow God to project Itself into visibility as you in all that you do, as your vocation unfolds. Namaste!