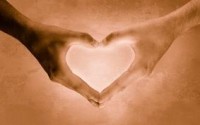 This morning I was reminded again to listen deeply to others when they share. Simply because we just never know where others are coming from when they share with us. Just offering  a space of safety and reassurance is enough to comfort hearts and heal minds.
Last Saturday my Toastmasters family decided to host a theme meeting titled – breaking out your pink. As I got dressed for the meeting I had to dig real deep in the closet for something pink – not normal for a woman right? But importantly as I put myself together I got into thinking about the symbolism of the moment, of the color. There is nothing more powerful than having a physical reminder for us forgetful humans, I thought. The meeting room was so nicely decorated, a huge pink cake ( delicious too I might add) and everyone was in some form of pink attire. Even the men

As the meeting begun the tone change, no more was the pink beautiful and vibrant but it connected people to deep feelings of sorrow, family members lost, desires to find cures and make things all better. My friend began to tell the tales of his family that has been impacted on every imaginable level with this disease, relatives close and far. There were so many individuals at the meeting that was impacted in some way or another that you couldn't help my prayed silently in your heart. In fact there were a number of the members that will be taking part in a 5k walk this coming weekend.
The sharing that took place reminded me how I never know that is happening behind the closed doors of friends, co-workers even so-called enemies. Always being quick to judge is just not the answer. Even individuals with the biggest smiles are often the ones that are coming through so much. It would really help to practice listening more, speaking less and judging by appearances even less.
Let your heart from a space of peace, joy and compassion do the talking as you look on to your brothers and sisters. Practice walking with compassion in every step of your journey, you will be amazed at how much the Universe will conspire with you, lighting up your life. Remember we are all in this earth school together, everyone needs a little LOVE.
Peace & Blessings