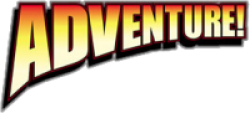 How many times have you mentioned, or even thought, "If only…" or "I wish that I…?"   What may be standing in the way of achieving all that you've dreamed of ?   Life is an adventure and like any good movie, the story itself is a gift in all that it offers the characters, the plot, and the setting.
What is YOUR life's adventure revealing to you?  Where in the story are you TODAY? To help you move from wishing to knowing, (I have so much incredible information to share with you) I don't know where to start. So I guess I'll start at the beginning. Your beginning. You see,you were born to win. That's not simply a motivational line,that's an iron clad truth. You, me, your family,your peers,-Everyone, is born to win.You were brought into this world to win in your relationships, your career etc.Win in health, win with money, win in Life. You were designed to WIN. So regardless of where you are now,you were born to be prosperous,to fulfill your complete potential !
So let me ask you -…and answer honestly: Right Now, are you winning in each and every way you want? If you're not,its not too late to do something about it.Why? You simple don't have all the tools,principles, and knowledge to fulfill your complete potential. But all that changes right now because you can plan to win. Correct planning could be the ticket you have been waiting for.
As we move into the new year so many people are spending time cleaning out and putting in place the vision for their life they desire to manifest. It really is that time when everyone, you, take a look at where you are and where you desire to be. Integrative Coaches are here to support you with this endeavor, we hold that vision before your eyes and keep you moving towards the big picture.
"Facts do not cease to be because they have been ignored" – Aldous Huxley. Everyone needs a Coach, we all do at every level of life draw upon the skill set of others to get us through the adventures of life. Why spend time reinventing the wheel?
Explore how to orient yourself around your values. Do you really even know what your values are? Begin now to set yourself up for success, check out the H.I.P. Services and contact us today. Lots of affordable packages to support you NOW.
Join our communities on Facebook and Twitter