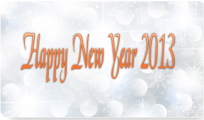 The choices you make today can be the difference between a year of more of the same or a year that's your best ever. Keep this in mind;
One…
One tree can start a forest
One smile can begin a friendship
One hand can lift a soul
One word can frame a goal
One candle can wipe out darkness
One laugh can conquer gloom
One hope can raise our spirits
And… one choice can change your life
Think about that. One choice, just one , can change your life forever…Simply put your life today is what your choices have made it, but with new choices, you can change direction this very moment. We are always one choice away from changing our life.
So my friends my question to you today is simple, what choice will you make in this very moment to change the direction of your life? Remember this, every choice matters. There is no such thing as a choice that doesn't matter.
It's simple a choice between a candy bar & a piece of fruit.
Spending money on Starbucks or saving for that fabulous vacation.
Saying I love you or not saying anything at all
Being faithful or kissing someone who is not your committed partner
Exercising on a daily basis or watching TV
Sleeping that extra hour or getting up earlier to work on your dreams
Eating out all the time or investing in your future.
Not saying hello to a stranger or starting a friendship that burst into flames.
Staying in a job or relationship that's not going anywhere or stepping out & starting over.
Remember one choice can make the difference between more of the same or living the best year of your life.
The power of One, its up to you!
Contact us today, we can be that ONE choice that makes all the difference.
Hoping that 2013 will be your best year yet. Let us know in 2014.
Ensure that you SUBSCRIBE to our blogs so that you receive them weekly in your email. Lots of tips and tools that will support you in making this year the best is coming!
Join our communities on Facebook and Twitter