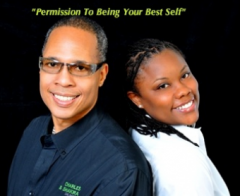 A journey of a thousand miles begins with one step. -Lao Tzu
The New Year collectively gives us an occasion to make a resolution, a firm decision to do something meaningful. It's an opportunity for our evolution—change, growth and progress. Imagine a little green vine on the side of a tree in springtime. It turns to the light, receiving full support to thrive—growing strong roots, blossoming and bearing rich fruit. Regardless of the winds, rains and other unpleasant encounters, it reaches for the light. Can you imagine a plant turning away from the light? It's normal and natural to turn towards the light, to receive as much life-giving energy as possible.
So, too, it is natural for us to turn to the light. I'm not talking about worshiping the sun. Light can be symbolic of inspiration, clarity and unconditional love. Breathe in and feel divine love energy beyond human understanding. As we face the light, we receive grace. We are guided, nourished, sustained, and richly blessed. We begin to know, with certainty, divine love as the only reality, real beyond anything words can describe. We transform and carry more light. Our language progresses and we use words that better express more peace, love and joy. We stop embellishing old stories or repeating reasons for unwanted character traits and "the old man" is "put off" and falls away as we come more into our authentic self.
May you resolve this year to step towards the light daily. Deepen your roots from your firm New Year's decision. Though perhaps not visible to the human senses, you are evolving, growing strong and fit. Let your body, mind and soul be nourished from the God light, just like the vine, its roots, blossoms and fruit all receive from the bounty of the sun
Until Next Time…
"Give Yourself Permission To Being Your Best Self"