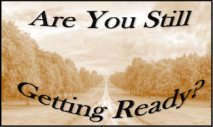 'We are always getting ready to live, but never living.' ~ Ralph Waldo Emerson
In the best moments of your life you felt on fire inside. What was the spark that made you become ALIVE and more importantly where did it go? How many people waste their life away letting it dwindle out of them till the end when they regret the time they wasted? One morning they wake up and feel as it they have lost their way.
These are the people who are always getting ready to live, they are always getting ready to get ready, to get ready to live their life. Always waiting for the perfect time, the perfect day, the perfect opportunity and the perfect person. Waiting for the perfect something to happen.
What I know is that a life of excellence doesn't just happen. It does not depend on the perfect _______ (you fill in the blank) to happen. It is created as you live your life to the fullest in each moment. When we make the most of every moment we are given, we give ourselves the best chance of making the most of our life. Living it to the fullest. I have always believed that you have to live each day as if it is your first day our your life and the last day day of your life. This way you are making sure you're getting the most out of it. We should make every effort to live life to the fullest in each moment.
You have a choice to make. Are you going to keep putting your life on the back burner or are you going to wake up and live NOW? To live your life with excellence will require it.
Affirm: Getting Ready No More I Live My Life To The Fullest Now. No More Putting My Life On Hold.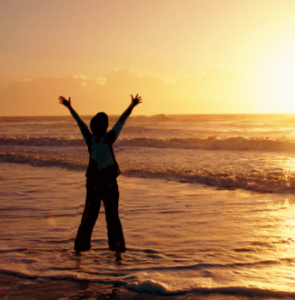 Some Practice For Waking Up:
Dream Big
Appreciate Every Moment
Have Courage
Believe It's Never Too Late
Live Without Regrets
Live Consciously Every Day
Discover Your Passion In Life
To Listen To Audio Affirmations Click H.I.P. Inspirations
Until Next Time..Check Out Our H.I.P. Living Now Newsletter & Remember
"Give Yourself Permission To Being Your Best Self™" & Join Our Communities on Facebook & Twitter
 For More Info Email Us At info@hipcoaches.com
(Any content REPRODUCTION from this blog the author MUST be credited.)