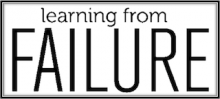 In my opinion one of the benefits of getting older is having many years of experience to call upon.
With this experience, it also allows me to gain confidence in the choices I make. If you learn from your mistakes rather than get down or being hard on yourself for having made them, then your future will be more enriched and empowered.
I often say there's much in life you can't control. However what you can control is the way you react. Among your reactions is the way in which you think about things. I've notice a clear distinction among the emotional differences in those clients who think in negative, fatalistic ways as opposed to those who are more positive and believe that they can make a beneficial difference in the outcome. I'd like you to consider those you think of as successful. Then think further about the way they approach life. There may be a lot to learn.
1. Make a list of at least 10 qualities or traits that are common among these successful individuals.
2. Identify the qualities that you currently possess.
3. Identify the qualities that you could develop or use more of in your current life.
4. Identify where or how you could possible develop these qualities and begin at once to incrementally work at each.
5. Work from your strengths (yes you have identified the qualities that may need some work but don't get stuck there). Highlight those qualities that you currently use and happily express them out into the world.
To Listen To Audio Affirmations Click H.I.P. Inspirations
Until Next Time..Check Out Our H.I.P. Living Now Newsletter & Remember
"Give Yourself Permission To Being Your Best Self™" & Join Our Communities on Facebook & Twitter
 For More Info Email Us At info@hipcoaches.com
(Any content REPRODUCTION from this blog the author MUST be credited.)