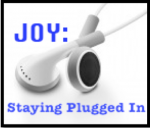 This month our hearts are bursting forth with fireworks of joy & love.
In July we invite you to light up your own life with an explosion of joy and laughter and release the inner splendor that will allow you to sparkle. "Sparkle up by plugging in".
There Are a grand total of two ways to do things. Whether you're looking for a job or having a conversation with your BFF, whether you're making a smoothie or plans for a European vacation, you are either doing what you're doing with the resources of door number 1 or door number 2. Door number 1, the drug of choice for most of us, means doing your life, your daily activities with the power of your own resources. You make decisions based on the thoughts within your own head, with what you know so far, with what you've learned from your parents; from school, from the news. In a nutshell, its using resources of the past.
Door Number 2, the only other choice means conducting your life hooked to your Source or what I call the field of potentiality. For me, it's a no brainer. When I depend on my limited resources ( door #1), I'm like a toaster that's not plugged in. I can press the button a million times, but if it's not plugged in, there's not going to be any toast (Joy).
Joy Is For Everyone. You just have to be plugged in. For the sake of clarity let's stretch the toast metaphor. Let's say you really, really want toast. You can plead and beg and pray all you want, but until you connect the toaster back to the wall – no flow – no power – no joy. You can throw the toaster in the dumpster, but there's nothing wrong with it. It's just not connected. That's what we have done. We have thrown our toasters ( the days and hours of our lives) away, going after joy, not being plugged in.
Sit Back take a healing deep breath, fix yourself a refreshing glass of ice tea and savor this month's of banquet of inspiration from Charles & Shakira Unlimited all designed to help you stay plugged in.
 To Listen To Audio Affirmations Click H.I.P. Inspirations
Until Next Time..Check Out Our H.I.P. Living Now Newsletter & Remember
"Give Yourself Permission To Being Your Best Self™" & Join Our Communities on Facebook & Twitter
 For More Info Email Us At info@hipcoaches.com.
(Any content REPRODUCTION from this blog the author MUST be credited.)