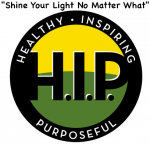 Healthy, Inspiring, Purposeful people know that if they don't let their light shine, they will never be a shining star. Be H.I.P. know that you are a shining star, no matter who you are, shining brightly for all to see. Shine baby shine. ~ Coach T
My wonderful husband has these habits that at once would drive me up the walls but then when I asked myself "what would I do if one day these habits went?" I decided to really breathe them all in. Yes, it is a process to look beyond the appearance but this is a process I have consciously chosen to fully experience every step of the way.
Our mutual relationship is one of supporting each other to evolve into our best selves. This requires being pushed beyond the comfort zone. This dedication more often than not allows us to confront the frighten parts of our personalities and to simply be with what is seeking to emerge, a necessary discomfort for the evolutionary relationship that we both seek to express.
Personally I have been through the bathroom experiences and the desperation to making things work with others. After deep work and most importantly developing a practice of self-love and care. I was ready for this type of love relationship with my husband. Before the period of self-work I was in the trenches hiding. My confidence in relationships and in myself was so low if affected all areas of my life.
Consciously choosing to live a H.I.P. life means you have to shine your light no matter what. I had to step up and wake up in spite of. All the positives (light qualities) were clouded with the negative experiences and stories I held unto over the years. Thanks to Debbie Ford transformative work I was able to unconceal and open up in stages to the light within me.
The Universe in her infinite wisdom would give me a husband who loves to wake up in the mornings to his selection of music on his phone. Charles loves to get dress with what he calls "his get ready for the day music."
What can I say, in my half awoken state, blaring from the bathroom would be Earth, Wind and Fire – "you're a shining star." My husband didn't know I needed to hear this over and over each morning to continue my process of letting my light shine but the Universe did. My husband "get ready for the day music" was just what I needed to. Needlessly to say after looking beyond his blaring music in the morning I see the working of the Universe in all her glory!
How is the Universe supporting you in letting your light shine? How can Charles & Shakira support you in letting your light shine? Remember no matter who you are or where you have been the world needs you so SHINE BABY SHINE.
Join us Charles & Shakira every Tuesday at 3pm EST live on Blog Talk Radio
Pick up your copy of  Charles' book The H.I.P. Factor here
For our H.I.P. noonday meditation. Register here .
  To Listen To Audio Affirmations Click H.I.P. Inspirations
Until Next Time..Check Out Our H.I.P. Living Now Newsletter & Remember
"Give Yourself Permission To Being Your Best Self™" & Join Our Communities on Facebook & Twitter
 For More Info Email Us At info@hipcoaches.com.
(Any content REPRODUCTION from this blog the author MUST be credited.)