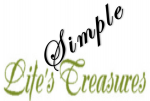 "Healthy people are grateful for life's simple treasures. Be H.I.P. Express gratitude to those you treasure." ~ Coach T
The letter H in the H.I.P. acronym represents healthy. Most people associate the word healthy immediately with food, diet and exercise. However, embedded in the H.I.P. movement is the conscious association of having and maintaining a healthy mind and consciousness so as to drive the physical expression (your body and affairs) in the right gears.
Healthy people consciously choose to practice making higher choices. They make it a practice to live from the calling of their souls and the insights that are given from their internal wisdom. They understand that watering the seeds of consciousness occurs with tools of prayer, meditation, silence, visioning and other methods. They wake up to the truth that living from this place of existence allows them to be a beneficial presence in the world.
Healthy people live daily in the anticipation of supporting others in living from their highest. Sometimes it may appear as diet, food, exercise etc. Sometimes it may appear as spiritual modalities including yoga, reiki etc but most importantly they are open to that particular individual understanding and what they are able to accept for themselves in any moment. Gratitude for others is paramount to the journey of life. It supports healthy relationships and opens space even for healing among individuals.
Gratitude is treasured by a healthy individual. For they accept it as a vibrational shift on a cellular level. Gratitude shift the mind, clears up vision and allows one to see possibilities that weren't apparent before. I encourage you to allow the practice of gratitude to be apart of your moment to moment living. See the simple things in life and make a huge deal about them, put a simple of your face and a smile in your heart for life's simple treasures. Spend some time expressing your gratitude for those your treasure this week and beyond.
Join us Charles & Shakira every Tuesday at 3pm EST live on Blog Talk Radio
Pick up your copy of  Charles' book The H.I.P. Factor here
For our H.I.P. noonday meditation. Register here .
  To Listen To Audio Affirmations Click H.I.P. Inspirations
Until Next Time..Check Out Our H.I.P. Living Now Newsletter & Remember
"Give Yourself Permission To Being Your Best Self™" & Join Our Communities on Facebook & Twitter
 For More Info Email Us At info@hipcoaches.com.
(Any content REPRODUCTION from this blog the author MUST be credited.)