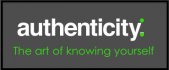 "Knowing others is wisdom, knowing yourself is enlightenment." ~ Lao Tzu
How well do you know yourself, I mean really know yourself? The first essential aspect of living a more authentic life is to know who we truly are at the deepest level. Some of us may be more aware of ourselves than others. Knowing ourselves, like being authentic itself, is a life long process. The more intentional we are about this, the more we can grow and evolve.
Given our depth, complexity and constant evolution as human beings, it's not possible for us to get to a point in life at which we know everything about ourselves. However the majority of us stay pretty unconscious and unaware of ourselves for much of our lives – which often causes a great deal of confusion and suffering for us and those around us. Our goal, therefore, is to continue to discover more and more about who we really are as we go through our journey.
There is a difference between knowing about yourself and actually being fully aware of yourself. Knowing about yourself, while important, it is much more about content and details and much less about real feelings and awareness. To know yourself at deeper and deeper levels, pay attention. Practice increasing your awareness of yourself by paying attention to the things you say and do, how you interact with others, what thoughts and feelings you have and how you show up in life. The more conscious of yourself you can be, in a non-judgmental way, the more you'll be able to know and understand yourself. See if you can observe yourself and your life while you're living it. Being in the present moment and not constantly thinking about the past and worrying about the future will help you pay attention to yourself in  a healthy way.
For us to really know ourselves and be ourselves in an authentic way, I believe we must consciously choose to grow as the beings we are. The form of our growth is not as important as our intention for growing. Here are some deep and very important questions to ask yourself to help you become clear as to your intentions to grow:
Why do I want to grow?

What's important for me to look at, deal with, heal and transform about myself and my life?

How can I create the best possible circumstance in which my growth will be supported, enhanced and fulfilled?
Answering these questions will give you some insight into the art of knowing yourself. Live, Long & prosper.
Join us Charles & Shakira every Tuesday at 3pm EST live on Blog Talk Radio
Pick up your copy of  Charles' book The H.I.P. Factor here
  To Listen To Audio Affirmations Click H.I.P. Inspirations
Until Next Time..Check Out Our H.I.P. Living Now Newsletter & Remember
"Give Yourself Permission To Being Your Best Self™" & Join Our Communities on Facebook & Twitter
 For More Info Email Us At info@hipcoaches.com.
(Any content REPRODUCTION from this blog the author MUST be credited.)