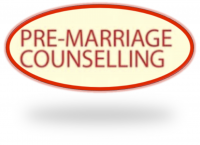 Now that you have made the decision to be married, take the initiative to arrange for pre-marital counseling.
Most people think that the dynamics or a good marriage depend on some magical blend of the "right" people and that all you need is love. NOT! Both individuals must be open to attending these sessions. You will be asked to complete a pre-marital profile, which will address key topics including such as:
Sound beginnings & expectations

Communication

Sharing feelings

Personality/relating style

Conflict resolution / problem-solving

Family & friends

Finances & legal issues

Sexuality &  lifestyle
Our Officiant will also suggest other reading materials and topics during your sessions as deemed appropriate. Pre-marital counseling is a very important step that is often time overlooked or better said left as part of the final arrangements. Do not delay in seeking this service, the earlier the better, as you will get to glean the most from your sessions if extended overtime. Most marital breakups occur when one or both partners lack the skills or awareness to meet each other's needs. In fact a good time to re-examine whether or not you should continue with your wedding plans is after your marriage counseling sessions. Thus, we encourage your sessions as far in advance as possible.

Some couples use these sessions as an opportunity to iron out issues prior to making a big commitment. It is very helpful to also have  mutual, professional support guiding you through what is sometime difficult conversations to have with anyone. But nevertheless, important conversations that couples should have prior to putting a ring on it.
Also, keep in mind that most States will offer a discount on the cost for your marriage license if you complete these sessions with a registered/licensed Officiant. The State does this because they believe in the benefits of these sessions! The State supports the evidence that divorce rates can be significantly affected if engaged couples enter marriages more aware. Couples who do not reside in the State of Florida will usually have to wait at least 3 days in order to get married, if pre-marital counseling is not completed.
Our highly qualified and trained professionals are here to support you. Note that your sessions will take place in-person or via some technological method if you reside outside of Florida.
We encourage you to set yourself up for success. Begin at once to learn the necessary tools/ skills for a healthy marriage. Get clear on your vision for your marriage.
H.I.P. Coaches are wedding-wire rated visit us HERE  
To Listen To Audio Affirmations Click H.I.P. Inspirations
Until Next Time..Check Out Our H.I.P. Living Now Newsletter & Remember
"Give Yourself Permission To Being Your Best Self™" & Join Our Communities on Facebook & Twitter
 For More Info Email Us At info@hipcoaches.com .
(Any content REPRODUCTION from this blog the author MUST be credited.)