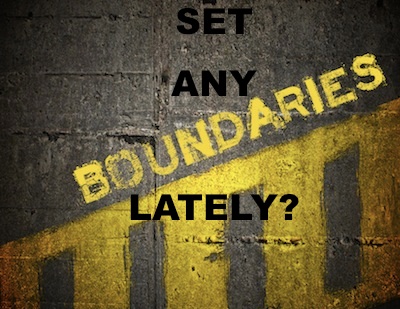 Boundaries
Means by which the self knows who it is and who it isn't. They determine not only where I end and you begin but the space between us. It is essential that couples aspiring the live H.I.P. lives and experience H.I.P. relationships cultivate healthy boundaries in which to flourish.
The boundaries you establish will support you in dealing with intimacy, loneliness, conflict, anxiety, stress and challenge at every stage of your life. They are integral to how your identity is constructed. What I like to say is " some people are on the patio and some make it to your bedroom." Clear boundaries will allow you to speak with confidence and assurance what you are willing to accept and really just how much you value yourself.
On our blogtalk a few weeks ago we spoke deeper on the types of boundaries and the elements of healthy boundaries – take a listen here  – that individuals should make a priority in becoming aware of. Because boundaries regulate distance and closeness, they influence how vulnerable we will allow ourselves to be – ultimately directly affecting the richness of our relationships. We must make every attempt to set and maintain healthy boundaries in order to experience a more peaceful life.
Be warned boundary differences are often the cause of friction, discontent or problems in relationships, although they often masquerade as something else – fights over money, the kids, the in-laws etc. Understanding our boundary styles and our partner's style will increase the options for creating resolution. Stay in the conversation of boundaries by tuning in to H.I.P. Living Now on blogtalk radio, every Tuesday at 3pm EST.
To Listen To Audio Affirmations Click H.I.P. Inspirations
Until Next Time..Check Out Our H.I.P. Living Now Newsletter & Remember
"Give Yourself Permission To Being Your Best Self™" & Join Our Communities on Facebook & Twitter
 For More Info Email Us At info@hipcoaches.com.
(Any content REPRODUCTION from this blog the author MUST be credited.)