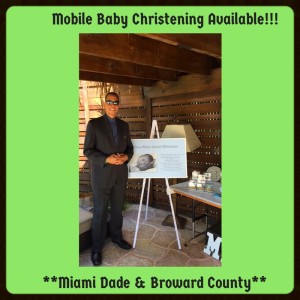 Because times are changing and families everywhere are seeking new and different ways of holding unto the traditions that are so very important to them. When you christen your child you are making a public statement that you have made the conscious decision to raise your child according to spiritual principles. You are declaring the truth that you are a  teacher. In the society today it is important that we continue to make a safe and open space for our children to express and grow into their full potential.
Unless you parent in the total spirit of Love, it doesn't matter what laws you think you are teaching—they will just become lifeless rules that your child will discard, as soon as there is no longer an authoritative finger around. Get the tools necessary by attending one of our pre-christening sessions to deepen your awareness of how important this right of passage is.
At Charles & Shakira Unlimited we are in the service of creating a world that works for all. We do this through the sacred institution of family and offer products that supports everyone in the family to take their life to the next level. A baby's dedication is very important as it marks the naming of your baby in this world. A lot of people also takes this opportunity to entrust godparents to support them in the raising of their children.
We have found that parents make deliberate decisions during this time but at the same time so much is changing. Inter-faith marriages, same-sex marriages etc is creating a new dynamic in the needs of families. The tradition of dedication or christening has not died but the manner in which it is performed has changed. Nowadays, parents are no longer associated with any religious affiliations and they are opting to host events in the privacy of their home or communities.
We will meet the needs of these changes by offering mobile baby christening while still hold the sacredness of the ocassion right where you are. During the pre-christening session we also offer to our parents and godparents the tools and reminders that will equip them of the very important responsibility they have chosen.
We encourage you to share this mobile opportunity with your friends and loved ones. Contact us for more information or simply to get on our calendar as we celebrate the gift of life – our children.