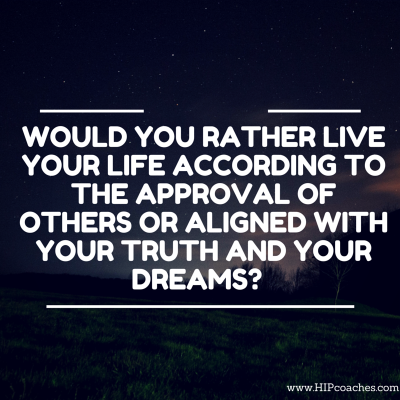 You can't be all things people!
The best among us get that, yet how often do you find yourself saying yes when you really want to say no. Every time we say yes to something that is unimportant, we are saying no to something that is important. "Yes men" and "yes women" never create anything great if they are constantly saying yes to the unimportant. What is unimportant? Anything or anyone that is not moving you in the direction of the highest vision for your life.
Say no to the friend who wants to meet over coffee to gossip.
Say no to the co-worker who wants to spread his negativity and cynicism.
Say no to the relative who laughs at your dreams and makes you doubt yourself.
Say no to the social obligations that drain time from your life's work.
Know what needs to get done over the coming weeks, months and years for you to feel that you played your best game.
Say yes to that and then say no to everything else. Sure some people around you might not be happy. But would you rather live your life according to the approval of others or aligned with your truth and your dreams? Where are you with accomplishing your dreams for this year? We are more than half way finished. Contact us for support.
Until Next Time..Check Out Our H.I.P. Living Now Newsletter & Remember
"Give Yourself Permission To Being Your Best Self™" & Join Our Communities on Facebook & Twitter
 For More Info Email Us At info@hipcoaches.com.
(Any content REPRODUCTION from this blog the author MUST be credited.)