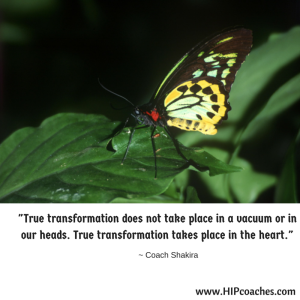 Dr. Weiss in the book Many Lives Many Masters told the story of a rich man and a beggar who lived in upstate New York.
He suggested that they had a soul contract that they both would return to the earth field and play as reminders during each others life journey. The rich man worked on Wall Street and every evening as he came down the flight of stairs in his three-piece suit; there was the beggar – dirty, smelly and hungry begging for money. Dr. Weiss gives an in-depth account of the soul contracts we make with each other in order to support each other in fulfilling the purpose for our lives on earth. He alluded that the beggar wasn't concern about returning to earth as a beggar but he loved his soul brother so much that the agreement to return superseded everything else.
I fell in love with the work of Dr. Weiss soon after reading his book and had the pleasure of being at his workshop last February. Truly his body of work is amazing and life changing! The story above reminds me of the feeling tone of kinship that we feel with others, the unexplainable language of connection. One day we strive to be as close to each other as the breath we breathe and the next we want to be distant – apart – a battle within.
As I pondered how great this love must be between the rich man and the beggar it brought me deeper to our connectedness as spiritual beings unfolding. This work has personally led me to not only discover knowledge but implement knowledge through practice. As such I began looking at my own journey and all the "rich & poor men" who was playing a part in my life. Whether it was the dynamics of family, friends, co-workers, acquaintances on the street, the heart-breakers, different communities & associations – all my relationships are under a new paradigm.
Always choosing to ask empowering questions, such as "what are you here to show or teach me about me" will radically transform your life. The rich and poor man story has become my practical tool of self discovery with all relationships. Could it be possible that they (all my encounters) loved me so much that they would show up in my life's journey to support me in my unfoldment? Could my mind comprehend the depth of these soul contracts? The insights from these questions led to an opening in my heart and mind where gratitude and love could prevail. I can now react from this space rather than disdain. I chose simply to say "thank you" in every encounter now. I am consistently moved to compassion and gentleness even when it is appears challenging to do so. Great humility as allowed the heart-breakers in my journey to become best friends, in fact my greatest teachers and the anger and resentment shape shifted to unconditional love.
True transformation does not take place in a vacuum or in our heads. True transformation takes place in the heart. It is experiential and as such what better way to experience becoming your best YOU than with community. The support, like-minded conversation, occasional opportunities to grow through not so comfortable situations and the ability to use your gifts and talents beyond yourself but for the benefit of the world… PRICELESS
Community gives us the opportunity to participate in a field larger than ourselves. It allows us to commune, to agree and to disagree. I invite you not to denounce the purpose of community but use empowering questions and reflections to support you in your growth as you honor your soul contracts.
Until Next Time..Check Out Our H.I.P. Living Now Newsletter & Remember
"Give Yourself Permission To Being Your Best Self™" & Join Our Communities on Facebook & Twitter
 For More Info Email Us At info@hipcoaches.com.
(Any content REPRODUCTION from this blog the author MUST be credited.)