ABOUT US
We are Charles and Shakira Taylor, spiritual partners and co-founders of the Healthy, Inspiring, Purposeful (H.I.P.) Movement: a growing community of like-minded individuals dedicated to waking up and having an authentic experience with life. We are dedicated to assisting people across the world in the creation of H.I.P.  Relationships. Read more about Charles and Shakira.
We are thrilled to have you join us. We invite you to explore our resources and tools on this site, test them out in your everyday relationships and most importantly evolve into your best self.
Come back again…..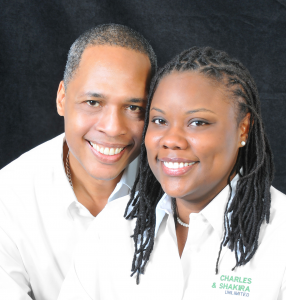 ---
Our Guiding Values
We are here to wake up the world to practice Healthy, Inspiring, Purposeful living.
     

  JANUARY – 

VISION

January – VISION
February – LOVE
March – AUTHENTICITY
April – EXCELLENCE
May – COMMUNITY
June – DISCIPLINE
July – JOY
August – PEACE
September – LIGHT
October – TRUST
November – GRATITUDE
DECEMBER – GENEROSITY...



   We believe that clear values supports higher decision making as such we partner with you and honor you as our equal. We assist you in the creation of H.I.P. Relationships by fostering the practice of the following values: 
We Generously Reissue Tickets To All Who Simply Ask.