ADDITIONAL SERVICES
Stay connected with the H.I.P.™ Community as we continuously add services that provides you with the skills and tools needed to live a Healthy, Inspiring, Purposeful Life.
In addition to these SERVICES:
We also offer the following services:
LOVING Me Challenge
The LOVING ME Challenge is a FREE email challenge created to support women embrace their Divine Sexiness.  In 21 days Coach Shakira will teach you how to IDENTIFY who you are, INTEGRATE your true identity into your story and CONSCIOUSLY INVITE your right match, using the most loving and healthy part of yourself.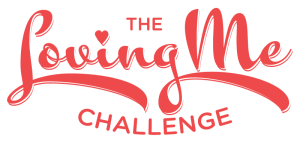 WHO
Women who are ready to own "DIVINELY SEXY!" This woman is ready to own all of who she is…story and all and is preparing for the Healthy, Inspiring, Purposeful relationship she knows that she deserves.
Building Successful Entreprenuers
Let us help you START YOUR OWN BUSINESS today! Join the fast growing industry – COFFEE by working with our team. We will support you every step of the way in becoming financially independent while building a legacy for your family.
The ORGANO opportunity changes lives everyday and YOU can get started NOW. Visit our site HERE from more information!!!
We will be happy to set up a FREE demonstration with you and also send out some samples to you…. Contact us TODAY…  do not delay your success another day!!!
Presentations and Keynotes
As usual, you were absolutely wonderful, but this morning "I" heard you. Thanks again for reaching me here in Richmond through the internet broadcast.
~Shelley
 Are you looking for a speaker that inspires and empowers your audience into action? Whether you choose to beam us into your space or have us there in person, your audience will experience a powerful SHIFT that is guaranteed to transform their lives.
Our signature speeches have been touching the lives of thousands internationally in spiritual organizations for over 20 years.
We offer 45 minutes to full day presentations that creates shifts in perceptions, dismantle disempowering patterns and inspiring future visioning.
Request our speaking services here.
H.I.P.™ MOVEMENT

MISSION
Reissuing tickets to all people who desire to move from unhealthy relationships to healthy, authentic, purposeful and vision-filled relationships. We call this H.I.P.™ Relationships.

VISION
We envision a world where H.I.P. Relationships support all individuals in being their best self.™