H.I.P.™ Relationships
Welcome To H.I.P.™ Relationship Coaching
Your course in manifesting "Healthy, Inspiring, Purposeful Relationships" whether your seeking one or currently in one.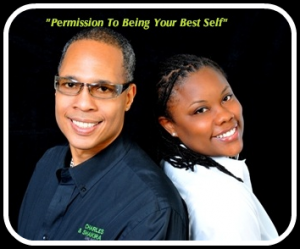 Discover who you are in powerful, magnificent ways as you go through
"A H.I.P. person's guide to Relationships that work"
with Spiritual partners (Charles & Shakira)  as they support individuals and couples who desire to step into delicious, authentic and magnificent relationships. We have personal used The Healthy Relationship Preamble in our relationship and has found it to be powerful and transforming for us. Please feel free to click and use in your relationships.
What H.I.P. Individuals or couples will get from this coaching:
* Practical Techniques & principles to experiencing Healthy, Inspiring, Purposeful relationships ( Improve your relationships with visioning)

* Break free from the old patterns of relationships…
* Open yourself up to new levels of relationships with:
Life
Yourself
Others or
Your current intimate relationship
Find your values
Release your hurts
Accept all of who you are and
Communicate in new ways.
We will teach you these and much more as you manifest the H.I.P. relationships your heart and soul desires but most importantly the quality of relationships that YOU deserve.
**H.I.P. Coaches Answers Your Questions Live Each Tuesday On H.I.P. Living Now
Read More On H.I.P. Relationships On Our  Blogs :
Signs of  a Healthy Relationship
Signs of an Unhealthy Relationship
10 Signs he/she is the one for you
How to prepare for your marriage
Our Recommended Reading:
Spiritual Partnership – Gary Zukav
Integrative Nutrition – Joshua Rosenthal
The Way Of The Superior Man – David Deida
The Bible
Life Visioning – Michael Bernard Beckwith
Emotional Intelligence – Daniel Goleman
Getting The Love You Want – Harville Hendrix
The Right Questions – Debbie Ford
Spiritual Divorce – Debbie Ford
Integral Relationships – Martin Ucik
Transformation Through Intimacy – Robert Augustus Masters
If Love Is A Game, These Are The Rules – Cherie Carter Scott
The Conscious Parent – Shefali Tsabary
**Stay Tune For H.I.P. Relationship Book Releasing Soon**
For Any Additional Info Or Comments Contact us 954-591-8542 or info@HIPcoaches.com