H.I.P.™ Wedding Services
Officiating and Premarital Counseling
Congratulations on your upcoming nuptials. We celebrate with you as you step into the next phase of your evolutionary journey.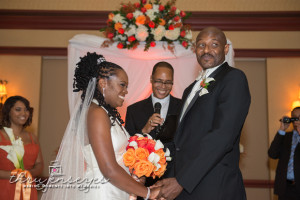 If you are seeking the support of an Ordained Inter-Spiritual Teacher to design your ceremony with you and to support you in having the tools necessary for a Delicious, Authentic, Magnificent relationship YOU ARE IN THE RIGHT PLACE.
Your ceremony will reflect who you are and what you represent…GUARANTEED

**If you are looking for a Non-traditional setting ( formal, informal, romantic or inter – spiritual), Civil, Interfaith, Non-denominational or contemporary…
**Ceremonies are offered in any location in South Florida, in traditional and non-traditional places, indoor or out, on land or sea…..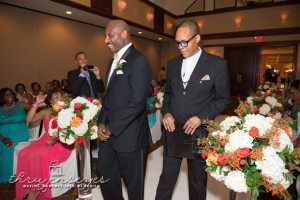 **If you are renewing your vows…LET US RENEW IT WITH YOU
**If you are inter-faith in your relationship… LET US WORK WITH YOU!
If you have no spiritual home but would love to have a ceremony…. We are YOUR TICKET
Rev Charles (affectionately known as Coach T) serves Florida engaged couples for over 20 plus years. He has mentored and counseled over 100 couples and engage monthly in SPIRITUAL BAPTISM & CHILDREN'S CHRISTENING.
Contact us today at 954-591-8542 to confirm your date.
All of our wedding Officiant Services includes:
1. A complimentary bonus gift upon signing your agreement.
2. All our couples complete an electronic assessment.
3. 6 hours of pre-marital counseling conducted via Skype at the time most convenient for all parties (done in 90 minutes intervals)
4. Certificate of completion for the premarital counseling in provided. This allows the couple to also receive a discount from the courts on their marriage license.
5. Customized vow writing including review and advising on ceremony program.
6. Ability to include special ceremonies during the ceremony.
7. Rehearsal attendance upon availability.
8. Officiating the ceremony or vow renewal.
9. Signing the marriage license and mailing it to County Clerk.
10. Correspondence with your wedding planner as needed.
11. Email and telephone communication as needed to create the most memorable day ever!!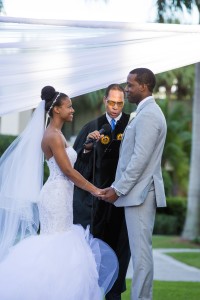 We require ALL our engaged couples to go through premarital counseling because we desire for them to be fully engaged and open to the richness of partnership. Do not delay in scheduling!! 
These sessions are like none other as Coach T combines coaching and counseling in his own unique way. Using  empirical reference birthed out of experiences. These sessions touch on relevant issues that are necessary for living a fulfilled and rewarding marriage.

"Premarital Counseling Helps Couples Ensure That They Discuss The Most Important Issues."

Pricing:
Contact us at info@hipcoaches.com or 951-591-8542 to discuss your package needs.
Upon confirming Rev Charles M. Taylor's availability for your wedding date, we will immediately begin the process.
We have performed the following reflections: The Rose Ceremony, Sand Ceremony, Unity Candle; Breaking of The Glass; Jumping the Broom; Chord ceremony ; heart ceremony and participation of your children or family in the ceremony. Please let us know of others you may wish to include and we will be happy to accommodate them.
Recommended Readings:
The Seven Principles for Making Marriage Work – John M. Gottman
The Money Class – Susan Orman
The Conscious Parent – Shefali Tsabary
The New Rules of Marriage – Terrance Real
The Seven Habits of Highly Effective Families – Steven Covey
**Contact us for pricing on Spiritual Baptism and children's christening**
Read all of our
Wedding Ministers Reviews
at
** Some prices may include local travel, some destinations may require additional charges.
Wedding Kit